THE STORY
It's the most maddening time of the year. No one is making eye contact in morning meeting. Everyone is taking really long lunch breaks.
HOW DOES THIS WORK?
Like "Survivor," except on the court. The annual tournament – aka 'the Big Dance' – decides the best college basketball teams in the country. 64 women's teams compete around the same time as 68 men's teams. Conference champs automatically get an invite. The rest are picked by a committee, which looks at things like how well a team did during the regular season, and how good its opponents were. Men's teams find out if they get a golden ticket on Selection Sunday. Women's teams find out the following day.
THEN WHAT?
It's three weeks of flying balls. Things kick off on March 14 and go all the way til the final game on April 3. Teams are divided into four regions. Then the NCAA likes to play word games. After a bunch of eliminations, the later rounds of the tournament are called the Sweet Sixteen, Elite Eight, and Final Four. Whoever came up with this also named all of their kids with the same letter.
HOW DO I WATCH?
You can catch the games on CBS, TNT, TBS, and truTV if you're not a cord cutter. But if you're watching from your desk at work (cough, everyone, cough), you can get live streams on NCAA.com. PS: we made you a special March Madness cal with all the big games, players to know, and more. Get it.
WHY IS IT MADNESS?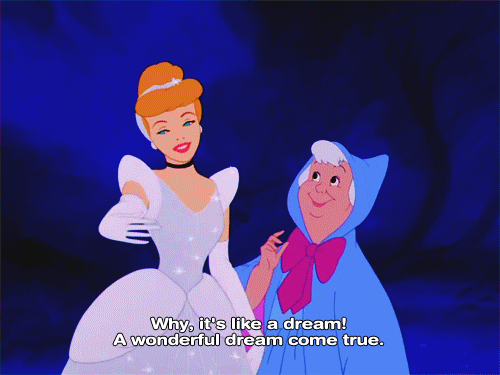 Because 68 teams is a lot of teams. And a lot of games. Meaning pretty much anything is possible. And the reason why you hear about Cinderella stories (aka when an underdog starts taking home all the Ws). The only thing you can safely bet on is that there's nothing you can safely bet on.
SO HOW SHOULD I FILL OUT MY BRACKET?
Based on your fav mascot. Or color. Or what you picked out of a hat. You do you. Some people take their bracket very seriously, and there's literally billions of dollars on the line from office betting pools and websites. No matter what your strategy is, you only have about a 1 in 9.2 quintillion chance of getting a perfect bracket. Meaning you're more likely to die by a vending machine falling on top of you. Comforting.
WHICH TEAMS SHOULD I PAY ATTENTION TO?
UConn...as in the women's team whose winning streak has lasted a lot longer than your New Year's resolution. They've won the tourney for the past four years. And this year set a record by winning more than 100 games in a row. In other words, they're the team to beat. But it won't be easy.
Baylor…as in the second-best women's team right now. Oh, and on their way to the top, they beat a team by 108 points -- the biggest W in Division I women's college basketball ever. NBD.
Kansas (No. 1 seed)…as in one of the best men's teams of the bunch. They've been their regular season conference champ every year for over a decade. Not a bad track record. Translation: watch the Jayhawks like...a hawk.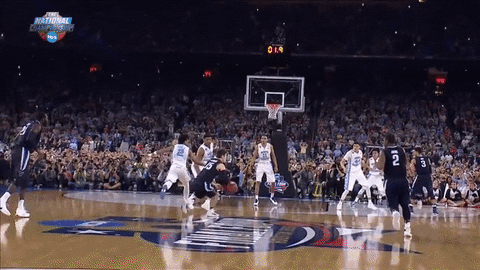 Villanova (No. 1 seed)…as in the reigning men's champ. They won last year by making a last-second buzzer beater. This year, senior guard Josh Hart's one of the top contenders to be named National Player of the Year.
UNC (No. 1 seed)…as in the team that was on the receiving end of Villanova's buzzer beater. Cue a lot of tears. And talk of 'there's always next year.' That time is now, and UNC's still one of the best teams in college basketball.
Duke (No. 2 seed)…as in Coach K's team. He's one of the best coaches in men's college basketball history. He sidelined himself earlier this year to get back surgery. Now he's back on the court, and just has to make sure his guard, Grayson Allen, doesn't keep (literally) tripping up his opponents.
Gonzaga (No. 1 seed)...as in the men's team that's only lost one game all season. That's a better record than any other top 25 team. And the Bulldogs are hoping to keep a good thing going.
theSKIMM
For players, this is the chance to show off their skillz on the national stage. For fans, it's the most exciting time of the year. For everyone else, it's just one big excuse to take a breather at work.