Get your Skimm'd Oscar ballot here
THE STORY
Chill the bubbly and break out your Spanx. The Oscars are about to take the stage.
WHEN AND WHERE?
Sunday, February 26th on ABC. Red carpet starts at 7pm ET. Show starts at 8:30pm ET. Jimmy Kimmel is warming up his opening monologue.
WHO DECIDES THE WINNERS?
The Academy of Motion Picture Arts and Sciences – aka more than 6,000 Hollywood types (directors, actors, screenwriters, etc). Directors vote for directors. Actors vote for actors. Etc.
SEEMS PRETTY STRAIGHT FORWARD...
Not exactly. There's a LOT of schmoozing going on behind the scenes. Studios spend millions wining and dining Oscar voters with huge ad campaigns, film screenings, and parties. Producer Harvey Weinstein is the Regina George of Oscar campaigns. He's the reason "Shakespeare in Love" has a Best Picture Oscar – and "Saving Private Ryan" does not.
ARE THINGS GOING TO GET POLITICAL?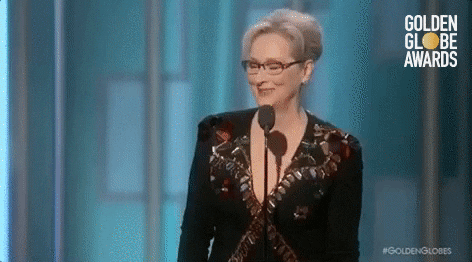 Definitely. It started with Meryl Streep's mic drop at the Golden Globes. Then "Moonlight" star Mahershala Ali got personal at the SAGs in the wake of President Trump's travel ban. And the sheriff from "Stranger Things" had an epic rant while Winona Ryder was seeing pizza. At least one foreign director is boycotting the ceremony because of the travel ban. And the Syrian subjects of one of the nominated documentaries have visas to attend...for now. Unclear if that could change when Trump issues a new ban. So expect some red, white, and political fireworks.
ARE THE OSCARS STILL #SOWHITE?
Not this time. In recent years, the Academy put out a list of nominees with pretty much zero diversity. People noticed. The Academy promised to change. That started with changing up its mostly-white membership. This past year, hundreds of women and people of color were invited to join. And the Academy wants to double the number of diverse voters by 2020. Plus looks like it's working so far – this year, the Academy nominated a record number of non-white people. Golf clap.
HOW DO I FILL OUT MY OSCAR BALLOT?
There are a lot of other awards shows that have already happened that are like a Magic 8 Ball for Oscar. There's the BAFTAs, DGAs, and SAGs, which have a lot of the same voters as the Academy. The Golden Globes? Not so much. Those are decided by the Hollywood Foreign Press Association aka a small group of foreign movie reviewers and journalists. Here's your Skimm'd Oscar ballot.
WHO'S GOING TO WIN?
So far, it looks like "La La Land" will go big and go home, with some "Moonlight," "Manchester by the Sea" and "Fences" thrown in. Emma Stone, Viola Davis, and Mahershala Ali are seeing gold. Outlook for Best Actor is hazy.
WHY'S THAT?
Because Casey Affleck (who's a contender for "Manchester by the Sea") and Denzel Washington (who's a contender for "Fences") are neck-and-neck. And Affleck comes with some baggage. Back in 2010, two women accused him of sexual harassment. The cases settled, but Affleck hasn't been able to shake the controversy. He won the best actor Golden Globe. Then got snubbed for the SAG, which went to Denzel instead. Now it's looking like a two-man race.
WHAT DO I NEED TO SEE?
The best picture nominees...
"La La Land"...as in Emma and Ryan tap dance and kinda sing their way through a love letter to Hollywood. This one picked up 14 noms – tying it for the most ever. That includes a nom for director Damien Chazelle who, at 32, could become the youngest person to win a best director Oscar.
"Moonlight"...as in the one about a gay black boy growing up in a poor Miami neighborhood with an addicted mom. It turned Mahershala Ali from Frank Underwood's frenemy into an Oscar contender.
"Hidden Figures"...as in the true story about how black lady NASA mathematicians helped send astronauts to space. Not to be confused with 'Hidden Fences.' Cookie Lyon, Janelle Monae, and Octavia Spencer are the mathematicians.
"Lion"...as in Dev Patel and his mini-me play an adopted kid in Australia who tries to find his family back in India. Nicole Kidman gets to use her real accent.
"Hacksaw Ridge"...as in the WWII movie that Mel Gibson directed and has many talking of a comeback. Yup, that's happening.
"Manchester by the Sea"...as in Michelle Williams ugly cries. And then you ugly cry. About a janitor who moves home to take care of his orphaned nephew. Coach Taylor's there too.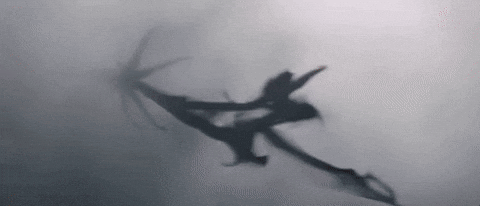 "Arrival"...as in Amy Adams and aliens get lost in translation. It's a lot better than it sounds.
"Fences"...as in Denzel and Viola work through a lot of family drama in '50s Pittsburgh.
"Hell or High Water"...as in two bank robber brothers are on the run and Texas Ranger Jeff Bridges is the one chasing 'em.
ANYTHING ELSE?
Here are some others you can put on your list...
"Jackie"...as in Natalie Portman gets a vintage wardrobe and a brand new accent. And a best actress nom.
"Elle"...as in the one starring Isabelle Huppert aka the French Meryl.
"The White Helmets"...as in the one of two films nominated for best documentary short that are about the Syrian civil war. It follows a group of Syrian rescue workers that have saved tens of thousands of lives in recent years. Have a very large box of tissues nearby.
"Loving"...as in the one based on the true story of an interracial couple whose relationship landed them in jail in the '50s. So they had the Supreme Court do something about it.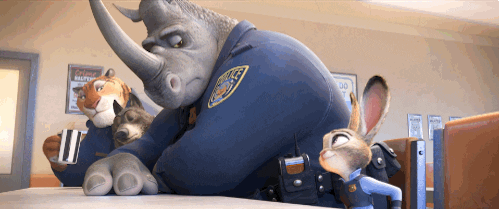 "Zootopia"...as in the one that's up for best animated movie. About a bunny cop looking for her big break. After watching all of the above, you will definitely need this.
theSKIMM
This year has marked a sharp turn away from the diversity issues the Academy's had in the past. Except now, instead of #OscarsSoWhite it'll probably be Oscars vs. The White House. While "La La Land" dances away with most of the awards.